WalletBe Review + Giveaway!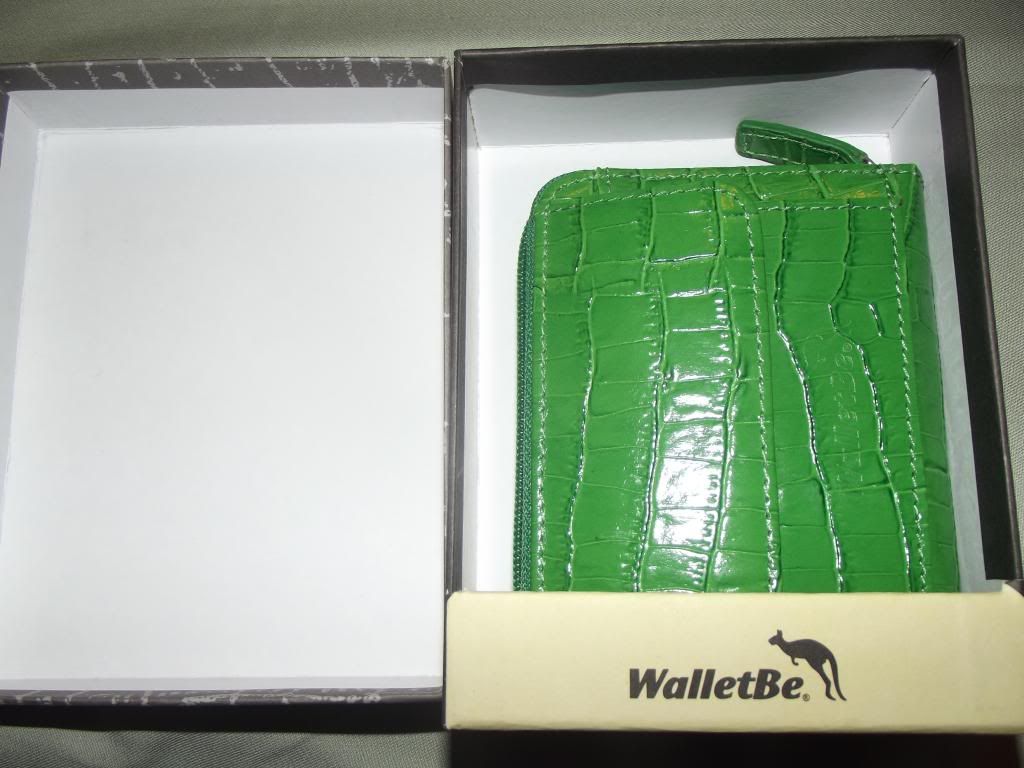 Cash-Card-Coin Accordion Wristlet Wallet
Italian Croco Embossed two-toned Leather
Exciting, Fashionable and Contemporary Colors
Now More Card Slots - 10 total
Secure inner elastic slot for Cash
Double-gusseted expanded coin purse
Convenient Outer ID with hidden curtain
WalletBe's latest addition to the womens leather wallet family is the Cash-Card-Coin Accordion Wallet which was designed to help you find what you're looking for at a glance. This small version of our popular womens accordion wallet and wristlet wallet lines are designed to store the minimum essentials in your wallet, including your ID, credit cards, cash and coins.
WalletBe® will never tell you that our wallets do something they don't. We want you to make the right choice for your specific lifestyle needs. So, here is the honest part - this leather wallet is specially designed to hold about 10 credit cards, your ID, some folded cash, some coins and possibly a couple of receipts. It is not designed to double up on credit cards. The cash card coin wristlet wallet is compact and will hold the essentials - perfect for the times you need to look stylish but don't want to be burdened with an accessory that bogs you down.
If you want something more - a womens wallet that can hold more of your essential items, please look at our leather accordion wallet purse, known on our site as the "double-wide". However, having said that, many of our customers own both or one in addition to one of our cell phone wallets. Your lifestyle needs are different depending on where you're going, what you're doing, and how you're dressed. We have a womens wallet for any occasion and any lifestyle circumstance.
The Womens Cash-Card-Coin Accordion Wallet is small, fashionable, highly functional, is offered in many different fashion colors to match your favorite outfit and can be easily seen at the bottom of your handbag. Get a matching leather key fob to hold your keys and to complete the matching set!
Fashionable, Functional and Fun - that's WalletBe®
Actual Size: 4.35" x 3.5" x 1.5"
WalletBe's Cash-Card-Coin Wristlet Wallets are offered in ten (10) exuberant and attractive colors.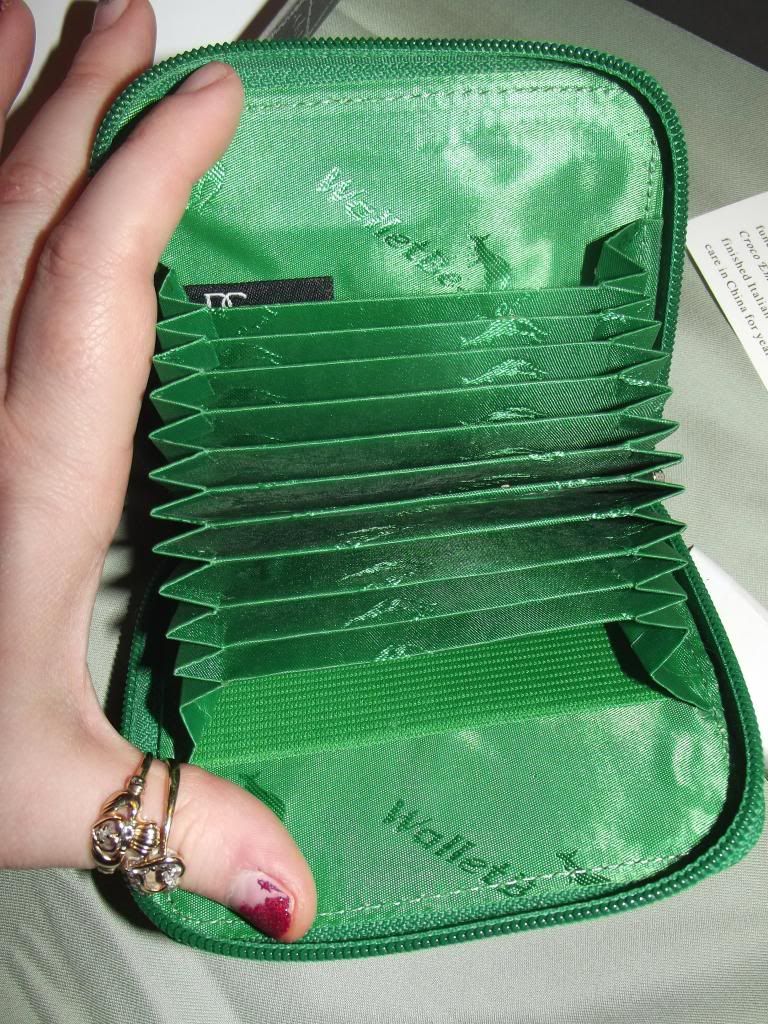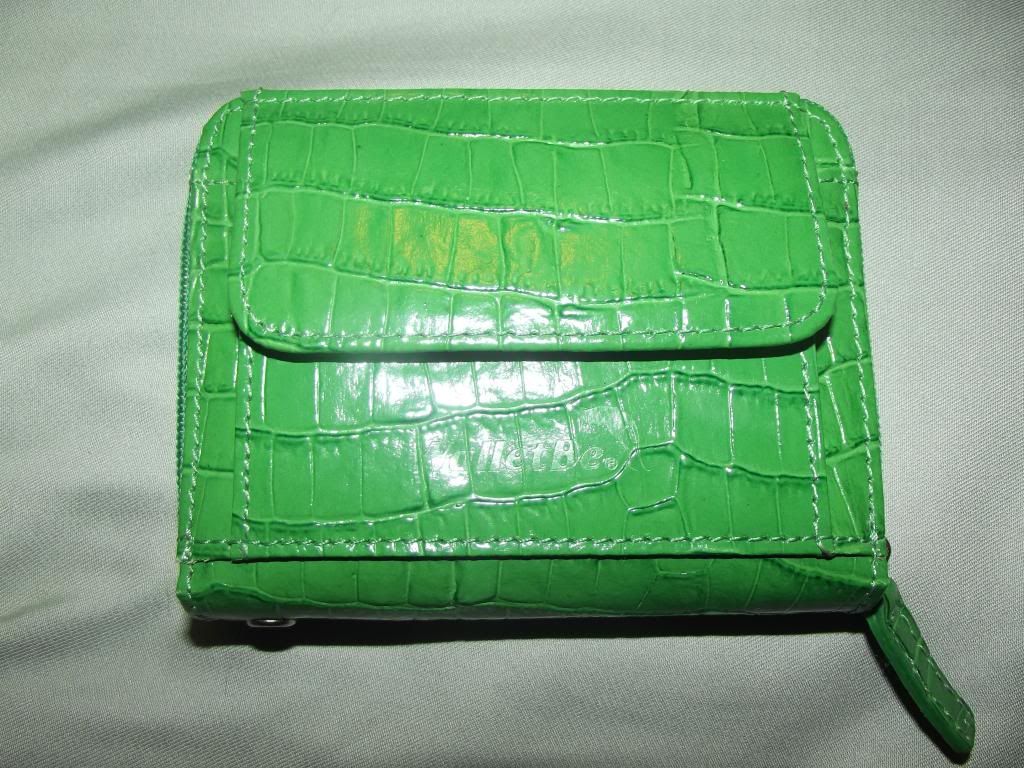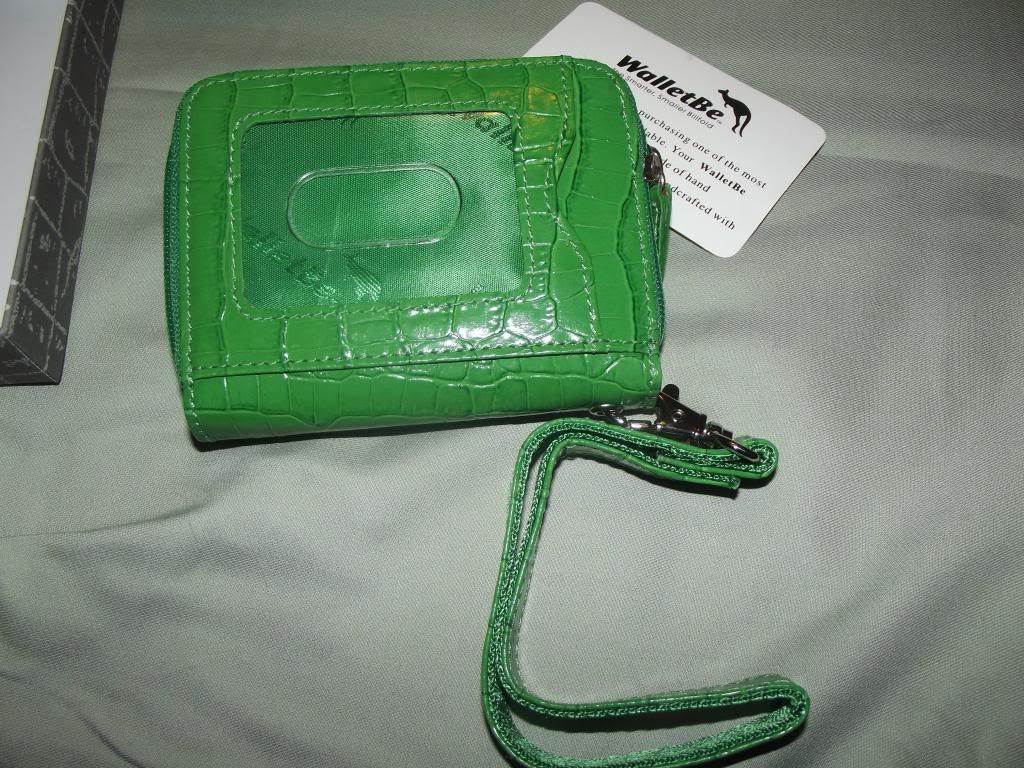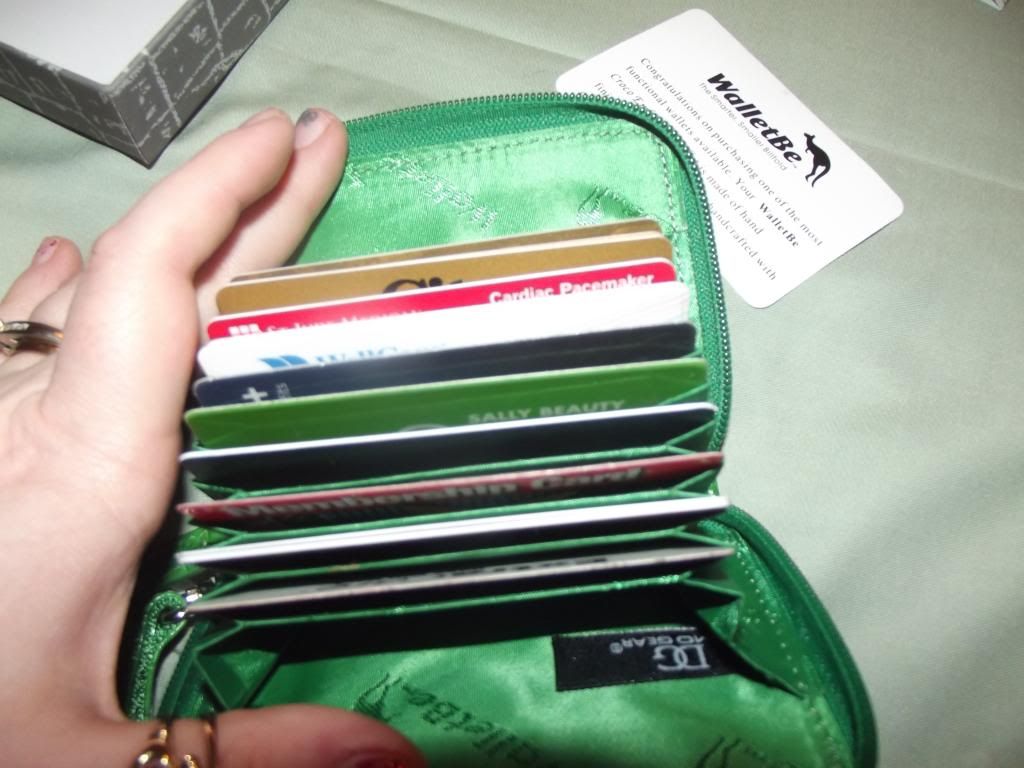 My Impression: I am really loving this 'Kelly Green' wallet from WalletBe. At first looking at the wallet and then seeing how full my old wallet was - I wasn't sure how this little wallet would hold everything, but it did surprisingly. It was very roomy with it's accordion addition. I was able to fit all of my cards and cash in this wallet. I am happy that it comes with a little wristlet so that I have a firm hold on it while shopping. It's small enough to hook to my jeans and into my pockets if I wanted to. The material is very sturdy and beautiful. I love the color green and it's quite fitting for Saint Patrick's Day coming up. The fact that it does have that accordion feature when spread open I can see my cards clearly enough to figure out which ones are which. It can be quite annoying being in line and having to go through tons of cards to find your rewards card or whichever card you are looking for. I use the open flap side for a couple coins of spare change. All in all this wallet is a powerhouse and would be great if you would like something smaller - that holds all of your items.
Right now WalletBe is doing a 20% off sale for Saint Patrick's Day.
For more information on WalletBe Visit Their Social Medias:
_________________________________________________________
FTC: I received this product for free as apart of my honest opinion and review.