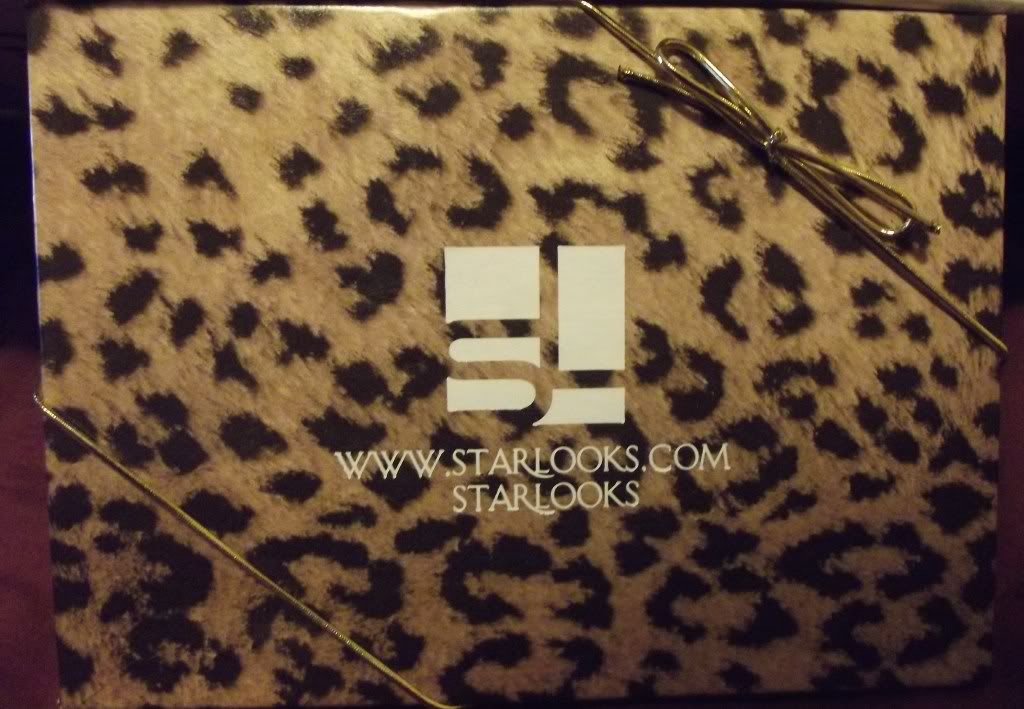 November's Starbox and it came in an leopard print box. Ooh Sassy!
What came in this months box?
4 Gorgeous Eye shadows
A Tender Gloss Lipstick
I know.. What on earth is that pink contraption? Don't quote me on this, but I believe that it's supposed to help you apply your mascara in certain ways so that you don't get mascara on your eyelids or mess up your make-up. I tried it and it works.. I'm the worlds worst for being on the run and getting mascara all over my lids! I also got another Crystal to add to my brush jar.. if you don't know yet - Starlooks puts crystals in your box to collect. The crystals are claimed to be mystic to help with focus and energy. Groovy!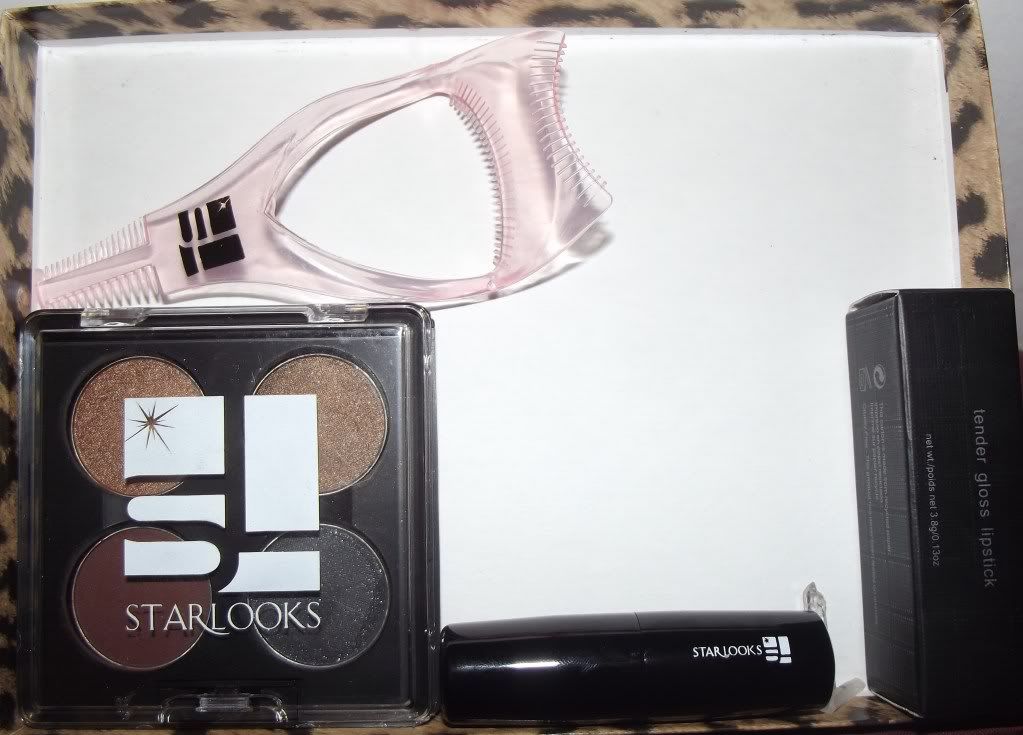 I'm really digging the pigmentation of the eye shadows in this box. Below you'll see me pictured wearing a rustic gold color. I put it on in a rush so forgive me if it's a bit messy, but the colors lasted all day long without very little fading. I absolutely love the purple and the midnight blue color - the only issue I had with the palette was that it was not magnetic so the shadows move around a bit, but they've taken note of this and are changing their packaging so that's a plus - always love a company who can take critiques and actually listen to what us consumers say.
Colors From Left to Right - Top to Bottom
Hint of Rust il56, Midnight in Mongolia i185
Coffee Bean i318, Void Echo i270
I do love the colors they compliment each other and you can use them with many looks. I can't wait to use Coffee Bean and Void Echo together.
Swatches from Left to Right: Hint of Rust, Midnight in Mongolia, Coffee Bean, and Void Echo
The lipstick which is a tender gloss I got in the color 'Creamy Caramel' which I took the picture on flash makes it look more of a berry color, but it's not - it's a tender gloss which means it's more of a sheer glossy finish. It's like a hint of pink/nude mix - sheer, but buildable. It's not sticky what so ever which I love! It's more of a silky feeling finish. Very lovely.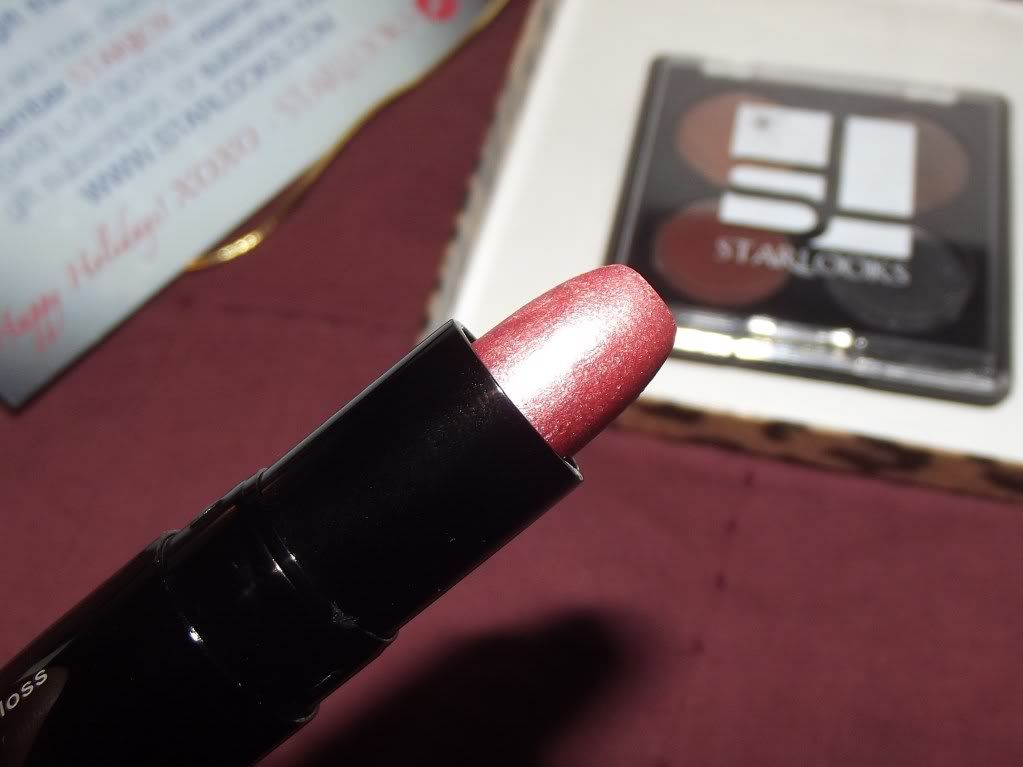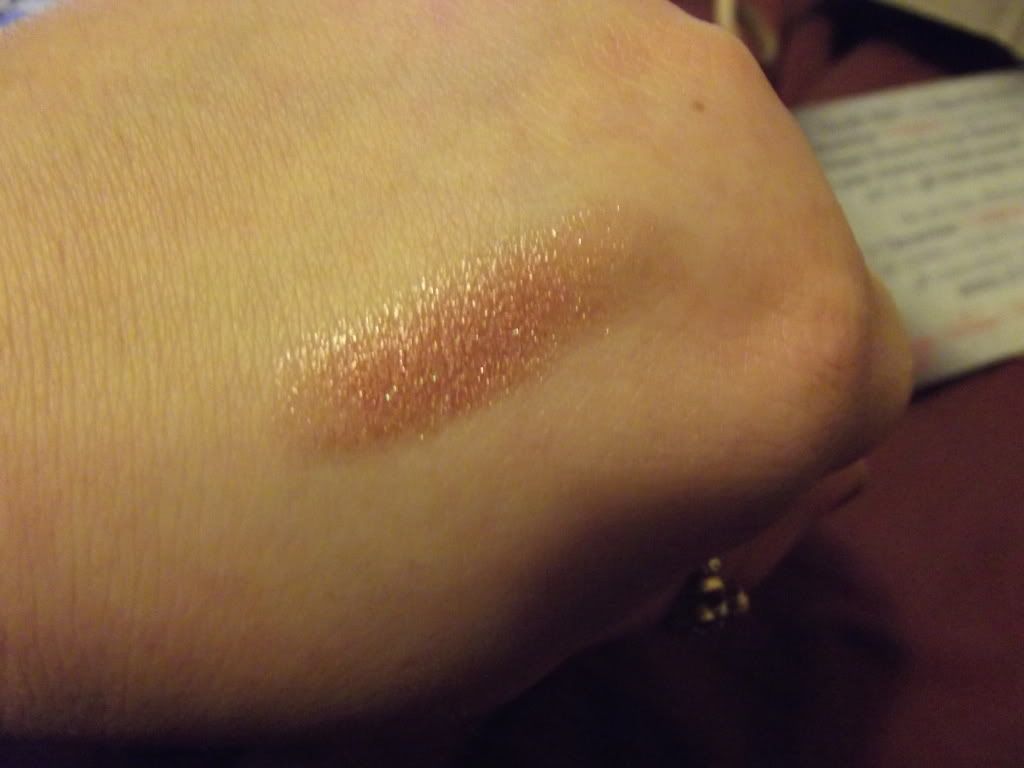 I of course was in a rush the day I applied my make-up in general so I had already messed up on my eyeliner and had it smeared across my face before I forgot getting the little pink correcter in my box so I pulled it out to help me with my mascara because I did not have time to mess up on that. I used the Hint of Rust on half of my lid, some eyeliner, and mascara and I was ready to go!
Out of all of the beauty subscription services I've seen this one takes the cake! Always a surprise and always happy :)
Subscribe to your monthly Starbox today! I know you will just love it! Includes 3-4 FULL SIZE makeup/beauty products by Starlooks, delivered to your door for ONLY $15/month! To order visit Starlooks.com.
The December Starlook's Starbox is going to sell out quickly because the value of the box is going to be $99.... Hello, get on this train! The box is only $15 a month. $15 a month for great quality comparable to MAC make-up and yes I forgot to mention "NO lame packets or half empty testers".
Pre-order for the Starbox for December only by calling 1(949)679-0679 to reserve yours today!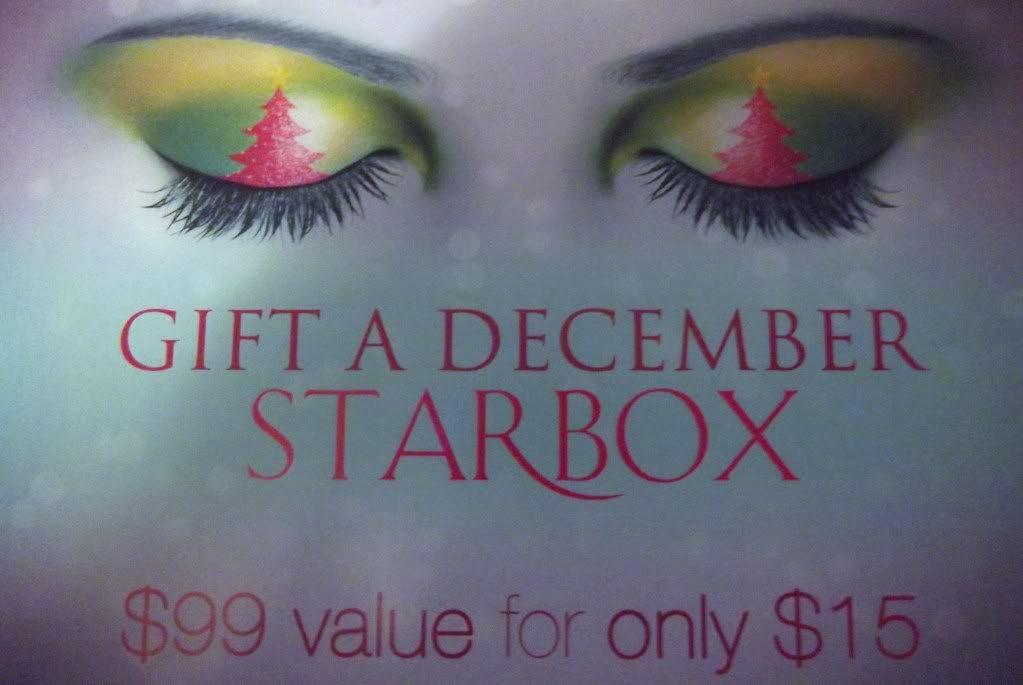 Make sure to also visit Starlook's Media Outlets for Special Offers and Tips:
Facebook
Twitter
Youtube
______________________________________________________________
FTC: I received this box for my honest opinion and review.