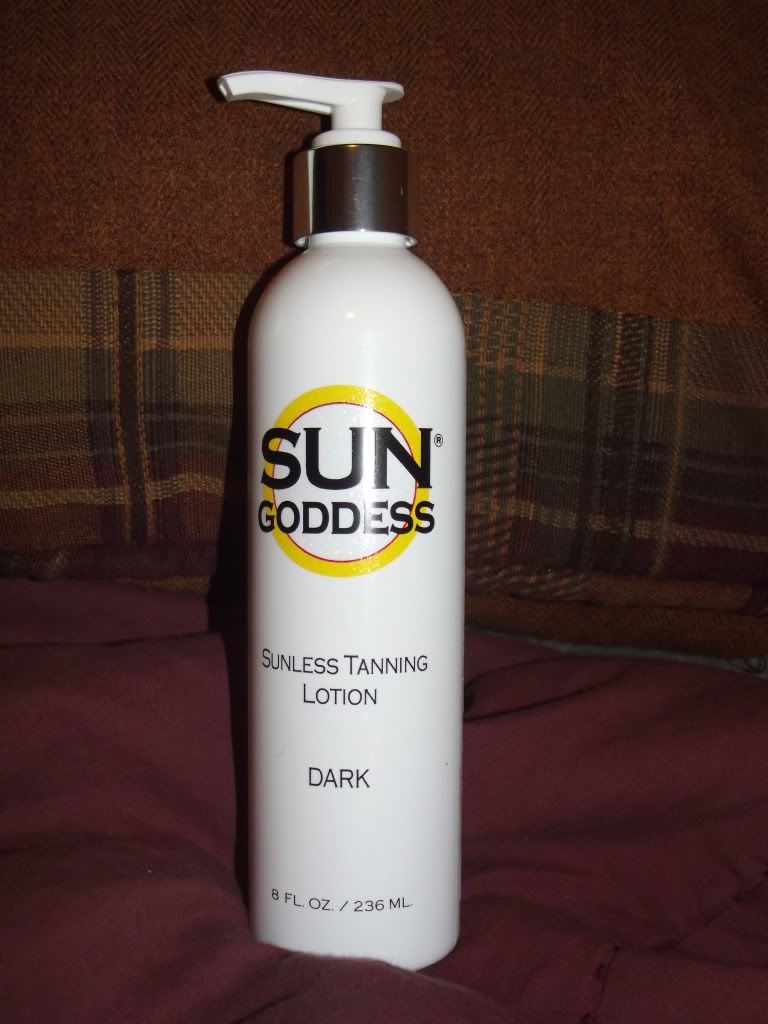 * Natural & Luxurious Ingredients
* Beautiful, Dark, Golden Brown Color
* Contains Glitter and Shimmer (No other Sunless Tanner has this)
* Sunless Tan Will Last Up To 10 Days
* Tan Will Not Rub Off On Clothing
* Includes Application Gloves
_______________________________________
Before - forgive the mess - I was cleaning at the time :)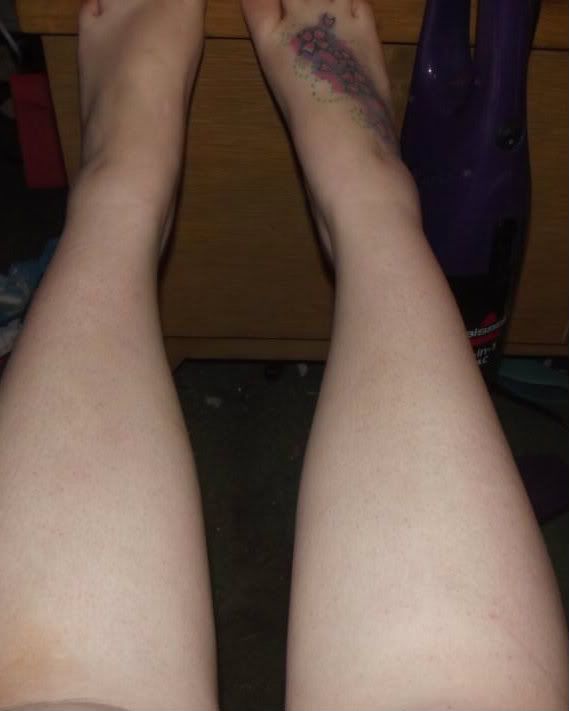 Before:
After:
My Impression: I am very fair skinned so to say finding a self-tanner that doesn't turn me orange is very hard. I was able to try out Sun Goddess self tanner - and I was really impressed with the way the color turned out. The scent of the formula is more on the floral scent which is way better than that icky self-tanner smell you usually get from other brands. It's more of a liquid formula - it's dark so you know where you are applying the color...that's a plus! I used a very small amount because I wanted to see first if it gradually got darker because it was pretty dark for me when first applying, but it sheered out into a nice glow. It comes with gloves so that you don't have brown palms which isn't very attractive in the slightest. The only thing that is kind of a turn off to the product would be the lid and how you pump it - after you pump it .. it tends to drip out of the bottle which can be very messy. I've heard Sun Goddess is fixing this problem so if they do then that would be amazing because as far as the product performance goes I'm very impressed and pleased with the turn out.
Sun Goddess was kind enough to let me do a coupon code for you lovely readers!
For 10% off use code: CountryGal
Visit Sun Goddess's Media Outlet for more INFO:
______________________________________
FTC: This product was sent to me for my honest opinion and review.