Travalo Review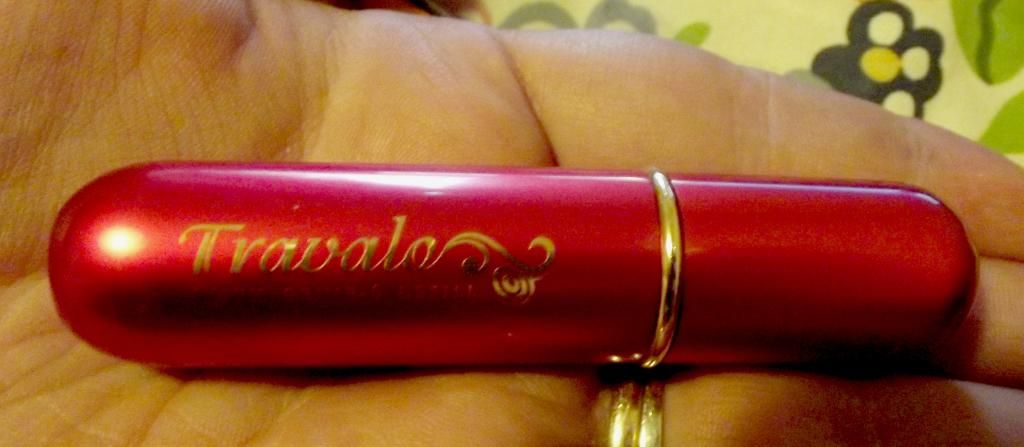 What is a Travalo?
It's a refillable spray-bottle in which you can put any of your favorite perfumes in to take with you on the go or traveling thus the name 'Travalo'!
Travalo is finger-sized and weighs only 17 grammes, yet when filled it gives over 65 sprays of fragrance, in a wonderfully fine mist spray that belies the diminutive size. Travalo Classic now has a larger, full sized spray head, so it is suitable for both men and women.
Travalo contains no glass parts at all, so unlike other atomizers or fragrance bottles, it can take a fall onto concrete, hard floors or tiles without any worries about risking breakage, yet due to careful design and kind materials, 98% of Travalo is recyclable.
It's strong, light aluminum in 10 vibrant colors.
Perfectly rounded, no corners, no edges.
Slips into the smallest pocket.
10 colours to match any look.
Travalo can be taken in hand as carry on luggage onboard planes anywhere in the world. Travalo has a unique pressure regulating system that makes sure the bottle adjusts to changing air pressure during flights, preventing any leaks, and enabling you to be fully prepared for landing. Travalo is the ultimate travel accessory and an essential purchase for anyone. Perfect for that all-day excursion or for use poolside or at the beach!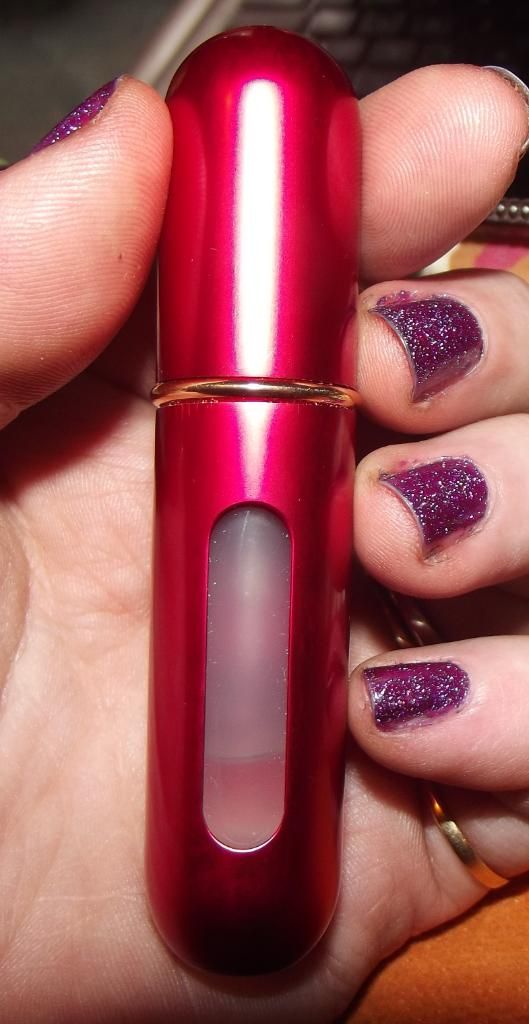 Comes with a top so that it doesn't spill.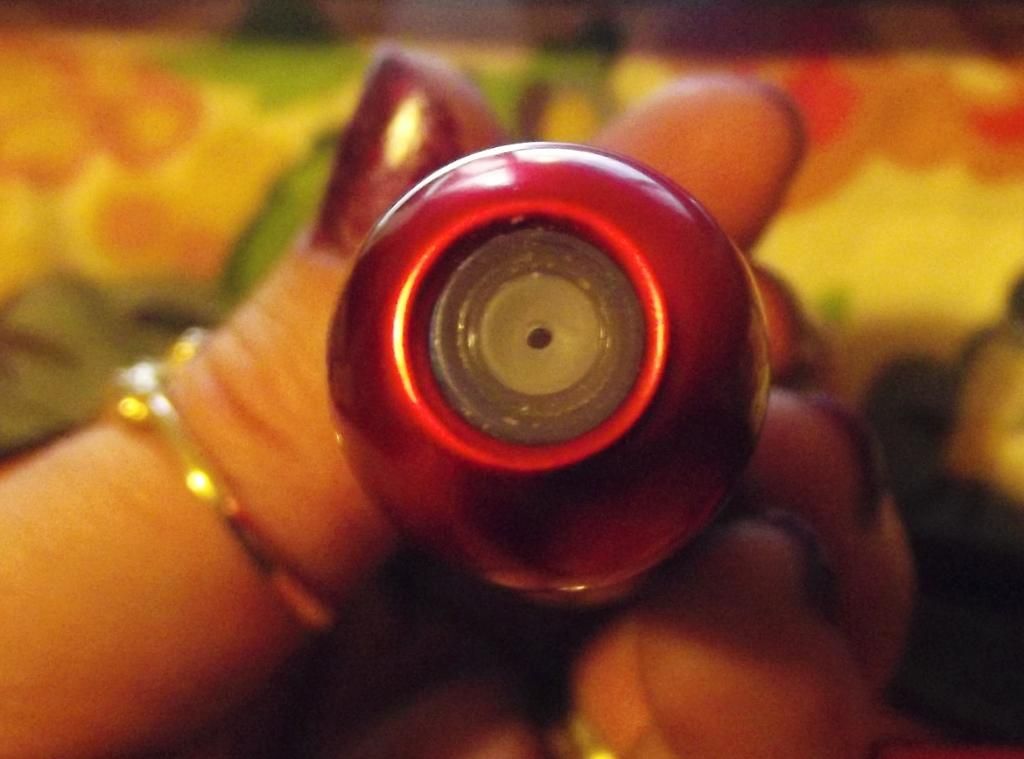 Here is the base where you will sit your perfume down on a level surface - You take off the cap - Then you place the base on top of where the lid was and you begin to push downward and the perfume will make it's way up through the Travalo. Below is a picture to show you what I mean...
Travalo fills like magic directly from a standard fragrance spray. Take your Travalo straight out of the pack and start filling, without any assembly or parts. Simply remove the nozzle from your big fragrance bottle, pump Travalo up and down on the tube, and you can be ready to go in just a few seconds!
My Overall Impression: I really love the Travalo. You ask anyone of my friends when I go anywhere I bring a bottle of perfume with me and when you start piling in perfumes your purse starts to become a 'back-breaker' and with the Travalo it's not a problem. It's small enough to fit in a pocket of my purse or even my pocket itself. It's very durable although It's not crazily durable so don't go putting a bunch of weight on top of it.. I've not tested that theory because I love it too much, but just letting you know if you are throwing it in your purse you might not want to continue compensating perfume weight with brick ton weights of stuff! Haha. I find that when I fill the Travalo up it takes a while before I'll go through it. It sprays very nicely and well distributes evenly on the body. Another thing I love is that you know how at the end of your bottles sometimes there will not hardly be any of your favorite perfume left you can't even get it to spritz? Well, I used my Travalo on one of my favorite perfumes I just kept for who knows why, but it had some of the perfume left in it and I thought why not? So I used my Travalo and low and behold it worked! It got the last bit of perfume out and I was able to wear it for at least up to two weeks after getting the last bit out. So, if you are looking to stop carrying a 'back-breaking' purse around full of perfume bottles might I suggest the Travalo.
Where can you buy Travalo?
___________________________________________
FTC: This product was sent to me by Travalo in return for my review and honest opinion.