Lil Rippers Turtle Review
Remove your Lil' Rippers' shell and send it flying! Soft enough for indoor action but tough enough for chucking and chomping. The Lil' Rippers' dual-purpose shell takes play to an exciting new level! Tugged ripstop-lined plush throughout the bodies make these resilient beasts a sure hit with your pooch.
Removable shell becomes a flying plush disc

Tough material to last longer

Multiple squeakers in shell and body

Dogs love the sound of ripping the shell from the body

Designed for supervised play only and not suitable for aggressive chewers
Price: $18.00
My Impression: It's hard for me to find toys that my dogs don't tear up in less than five minutes so when given the chance to review the Lil Rippers Turtle - I was like why not? I was surprised when it arrived of how tough the material was - I thought maybe this will last them a little while. All of my dogs really enjoyed playing with it. We rescue dogs and we love getting them toys! It's always great to see a dog that's not had a great life be happy again even if it's with a little love and a toy. My Dad he also raises dogs, but he raises Olde English Bulldogges - I'm hoping to find them some tug ropes so they can strengthen their jaws and legs. I think toys like this is great for their health and mine as well because the shell comes off and you can throw it - it's a disc and it's like a frisby and it goes pretty far! Playing with my dogs is a good work-out I think because my dogs aren't only having fun - I am too!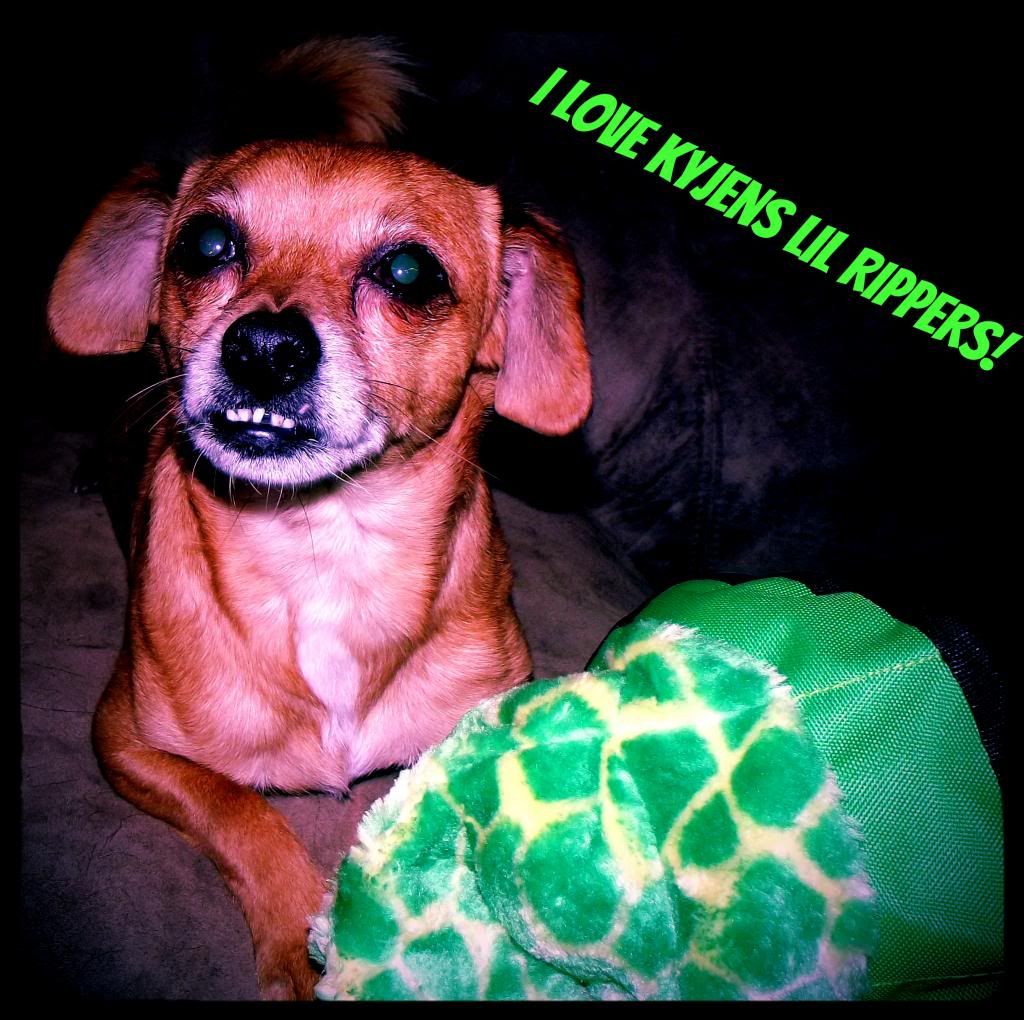 ____________________________________________________________
FTC: I received this product for review and my honest opinion.