RollaSole Review
"Rollasole understands the need for women to have instant relief from their heels, be it at the office, in the car or on the dance floor. Our stylish flat shoes roll up to fit neatly into your handbag to form an essential ready-when-you-are accessory.
Rollasole was founded in 2008 when Matt Horan decided there had to be an alternative to the obligatory "piggy back" home after a night out with his lady. From that point Matt developed and patented the unique roll-up shoe. Rollasole now spans across the UK, Australia and the USA!
We also have a keen eye for fashion at Rolla-HQ and constantly roll out new designs to ensure that we remain an essential accessory that you should never leave home without."- Rolla Sole
What sizes are available
Rollasole come in 3 standard sizes small, medium and large – in unique cases we are able to provide a Extra Large size.
US
How long do Rollasoles last?
Our original Rollasoles were designed as "emergency footwear" to be used when high heels become too much, they are not built for rugged terrain or long walks however our shoe soles are the most durable compared to our competition. If used for occasional situations Rollasoles can last indefinitely. Our new deluxe designs are made for regular use and everyday wear.
What are Rollasoles made out of?
The shoe uppers are made from faux leather and the soles are made using a highly durable thermoplastic rubber.
Where do you put your original shoes when you switch into Rollasoles?
Every pair of Rollasoles comes packaged with a handy high heel carry bag that neatly wraps around your Rollasoles to allow for compact storage in your handbag or glove box.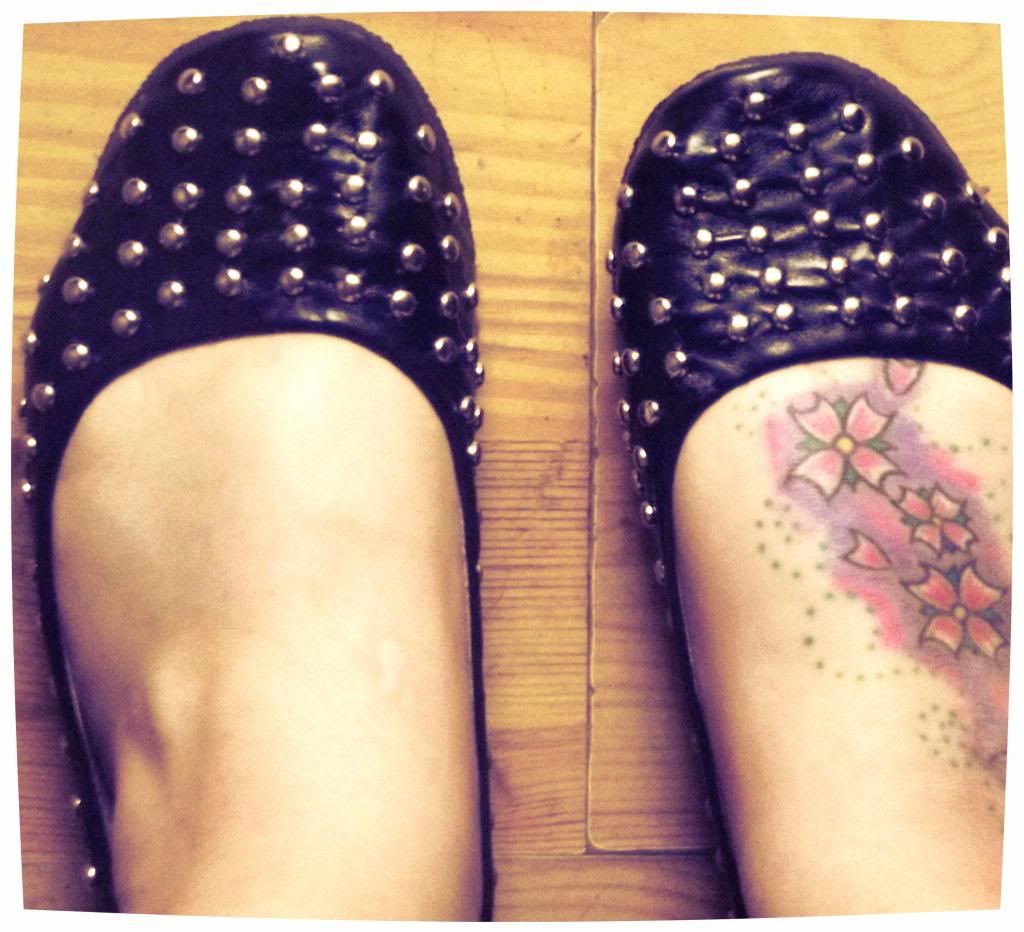 My Impression: I believe Rolla Soles are a great idea! There has been many times I've worn nice shoes, but often times nice shoes can really hurt your feet and at the end of the day I just want to throw my shoes across the room or wherever I'm at and just go barefoot. Wearing Rolla Soles are the next best thing to going barefoot. They are used in case of an emergency - those heels you wore on that long day are starting to bite or even a broken heel - there can be some pretty disastrous scenarios that can happen that would require a Rolla Sole. Luckily, Rolla Soles are fashionable and come in many different varieties of colors and designs so even if you are wearing a cute outfit it won't be cut down due to ugly shoes! The
Contemporary and Classic range of Rolla Soles are even sold out of shoe vending machines in Vegas and LA. How cool is that? They are very sturdy and cute - I chose the Rock & Rollasoles! They are so punky and feisty - I love them. I wore them out all day the other day because a pair of my shoes were killing my heels so I pulled them out of their protective cute little dust bag and put these babies on to see how they would stand the test of my walking through-out the day and they stood up just fine.
For More Information on RollaSoles Visit Their Social Media Pages:
_________________________________________________
FTC: I was sent a pair of RolaSoles in consideration for my honest opinion and review.