Torani Syrups: Great for the Holidays!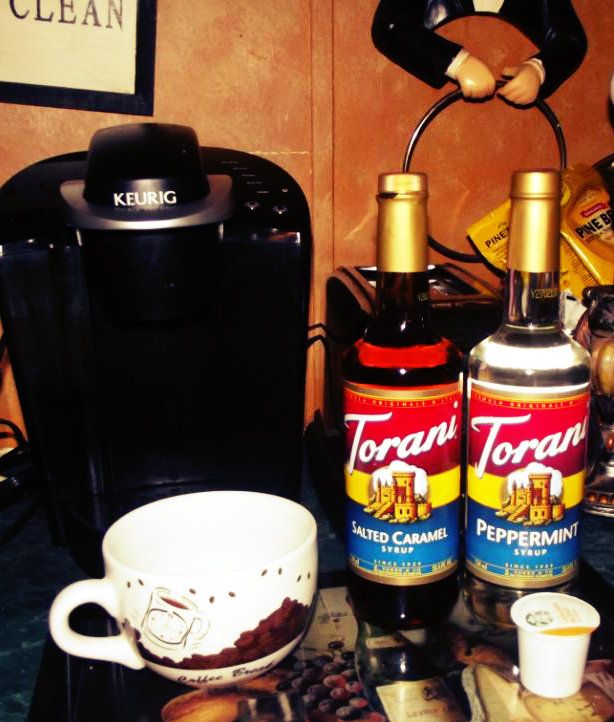 About Torani
Since 1925, 3rd generation family-owned Torani has been crafting great tasting flavored syrups that coffeehouses use to make their flavored drinks taste so delicious. With over 120 flavors in Regular and Sugar Free varieties, Torani flavored syrups are perfect for flavored lattes, mochas, coffees, cocoas, Italian sodas, teas, lemonades, cocktails and smoothies. Coffeehouse professionals choose Torani flavors because they are expertly crafted and made with the highest quality ingredients, like natural flavors and pure cane sugar. The Sugar Free flavors have no calories and are sweetened with Splenda. Now, Torani flavored syrups are widely available at retail so you can easily create authentic coffeehouse quality drinks at home.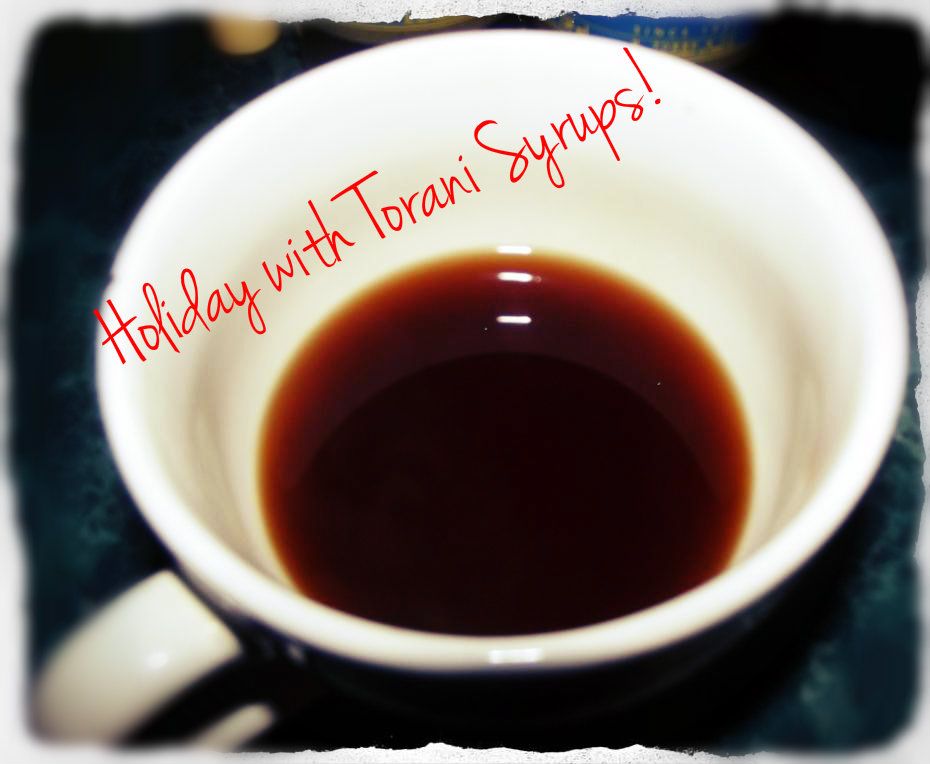 I had a cup of coffee last night and I used both the Torani Syrups I received from SheSpeaks. I got Salted Caramel and Peppermint. I put a little bit of each in my black coffee and gave it a stir. It tasted so good! I only wished Id had some cream handy or better yet whipped cream to snap a picture of! As you can see from my cup it was almost gone I figured id take a snap-shot before I drank the rest. I love Salted Caramel - whoever came up with that recipe of goodness deserves an award! I rarely ever drink coffee, but my family are coffee-o-holics and they must have their bazillion cups a day everyday so they were surprised when I brought in the syrups because they like to add something extra to theirs as well. Our whole family has got to taste these syrups and they have been long time favorites! When I finally got to the store today I bought some creamer, whip cream - the recipe below.
Add 2 tbsp. of Peppermint
Add 3 tbsp. of Salted Caramel
Stir & Enjoy! For extra goodness when I used creamer, added whip cream to the top, with a bit of nutmeg dashed on top!
For More Information on Torani Visit:
___________________________
FTC: These products were provided to me for using Shespeaks. All thoughts and opinions are my own.