Affordable quality, dependable performance!

Made of durable clear polypropylene. KeepBoxes have full-length steel hinge pins for lids. Comes in clear with a blue lid.

KeepBoxes nest for display, and easily de-nest. The textured bottom provides a no-slip grip.

Profit from seasonal specials — KeepBoxes are excellent promotional items for Back-to-School Specials and more!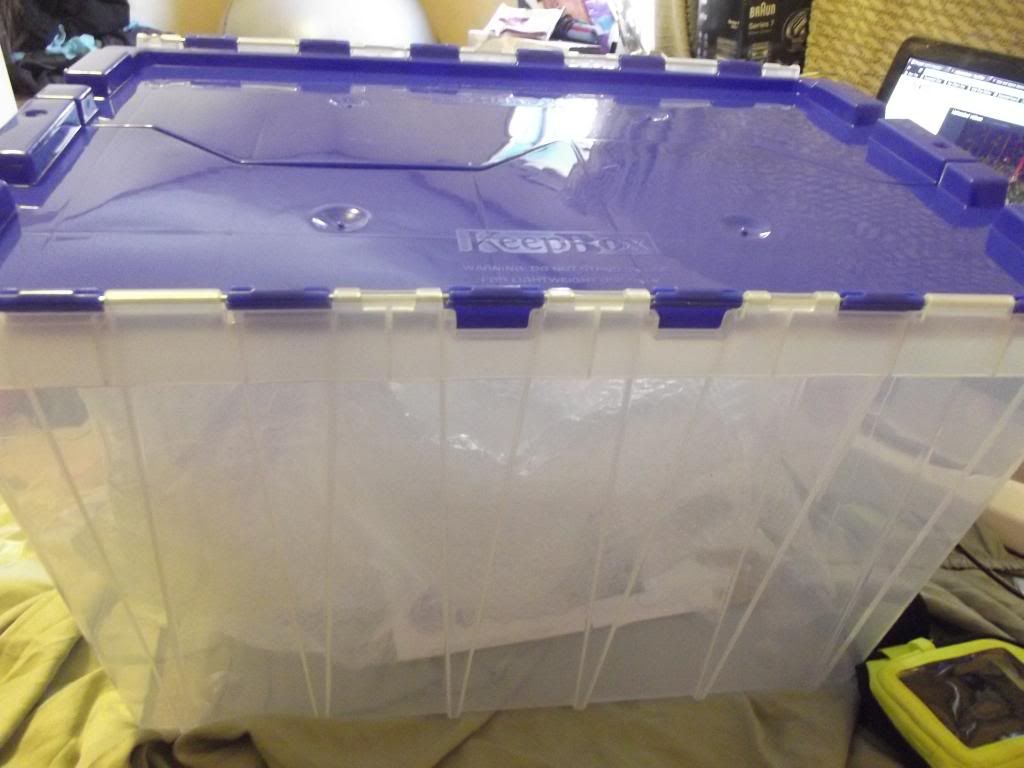 My Impression: This Keepbox has been a life saver for storage! Me & my husband are getting ready to move and we have been trying to sort through things which has been a complete nightmare. Thankfully, I got the chance to try out one of Akro Mils Keepboxes and I've been really loving this box. At the moment it's filled to the top with my pants/shorts I plan on wearing this Summer. It seals nicely and is easily carried as it has little handles built into the lid. I think I have about 16 pairs of jeans and I believe 3 pairs of shorts in it and it still closes so that's pretty good. One thing I look for in Keepboxes are if they are see through - Id much rather have see through boxes so that I can see what I put inside of them. Between my husband and I we have so much stuff we have to have see through. I hate having to open up bin after bin looking for something I put away when I can just peek into the side and look. All in all I'm impressed by this keepbox and would repurchase. They carry all sorts of storage from the home

to the garage!
For More Information on Akro Mils Please Check Out T

heir Website:
____________________________________________________________
FTC: I received this product for my honest opinion and review.