Healthy Surprise Box Review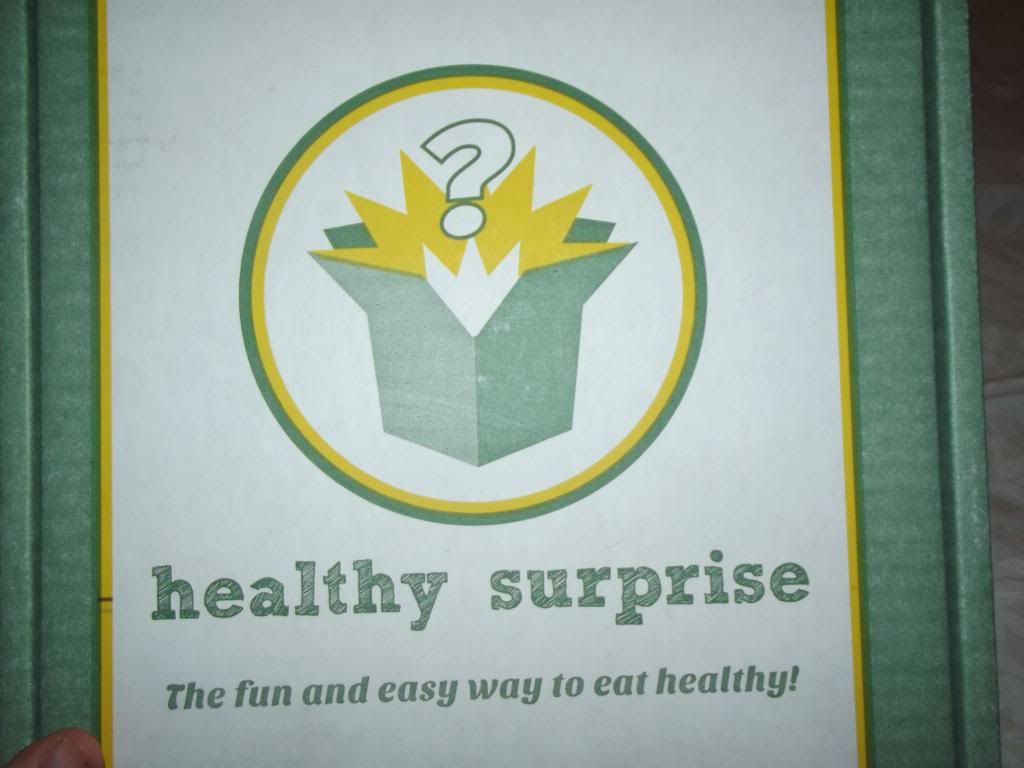 About The Healthy Surprise Box!
"Each Healthy Surprise box is filled to the brim with delicious, healthy snacks. Every month our snackologists work hard to put together a variety of healthy snacks to form the perfect snack box! We've partnered with the best snack companies in the country and work with them to deliver you a great variety each and every month. Every month you'll receive totally new snacks - we never repeat any snack two months in a row, although we may include different flavors of something we think is really special. And every now and then we bring back our favorite snacks when there's popular demand!" -Healthy Surprise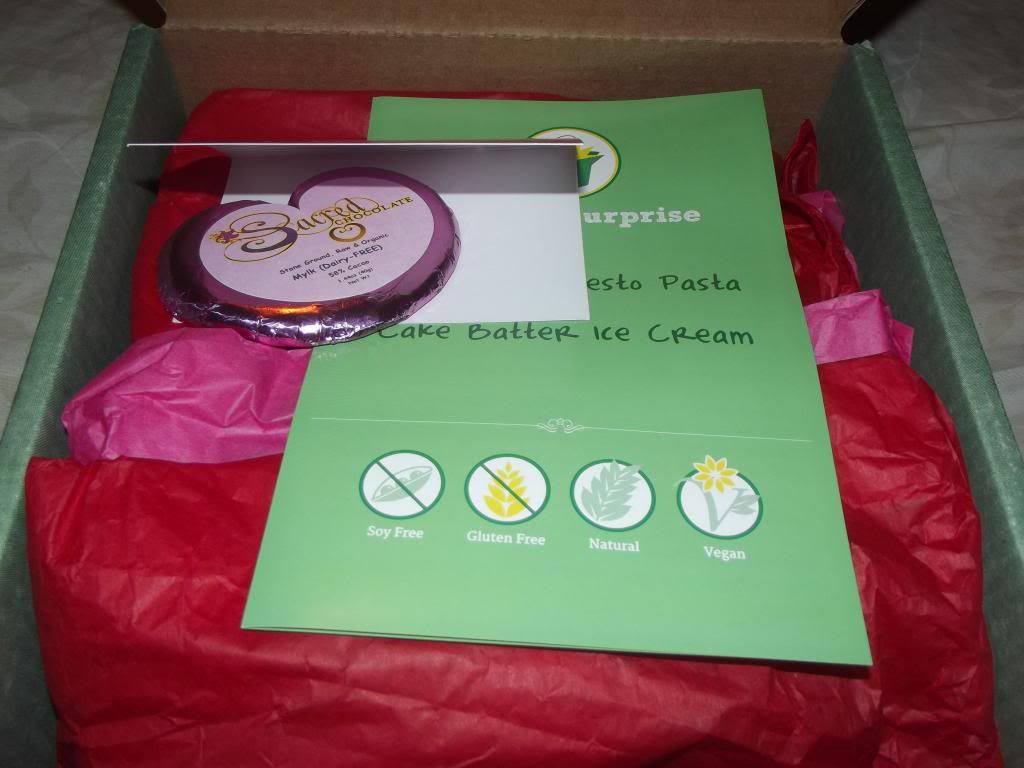 2 cups of coconut meat

2 cups cashews sprouted

1 cup maple syrup

1/2 cup coconut oil

3/4 cup filtered water

8 dates

Two vanilla bean "caviar"
Drain the cashews and dispose of water

Combine coconut meat, dates, vanilla caviar, maple syrup and sea salt in high speed blender.

Add 2 cups of drained cashews on top and add in filtered water.

Blend until combined and smooth

Pour mix into an air tight container and freeze over night.
To get vanilla bean 'caviar', split the bean open and scrape out the seed inside - this stuff is magic.
You don't have to sprout the cashews, but it really makes it extra creamy and delicious, plus sprouting is healthier.
This recipe doesn't require stirring; just freeze over night. Make sure you check the mix in the morning by having Cake Batter Ice Cream for breakfast!
__________________________________________
My Video Review
What the inside of the box looks like!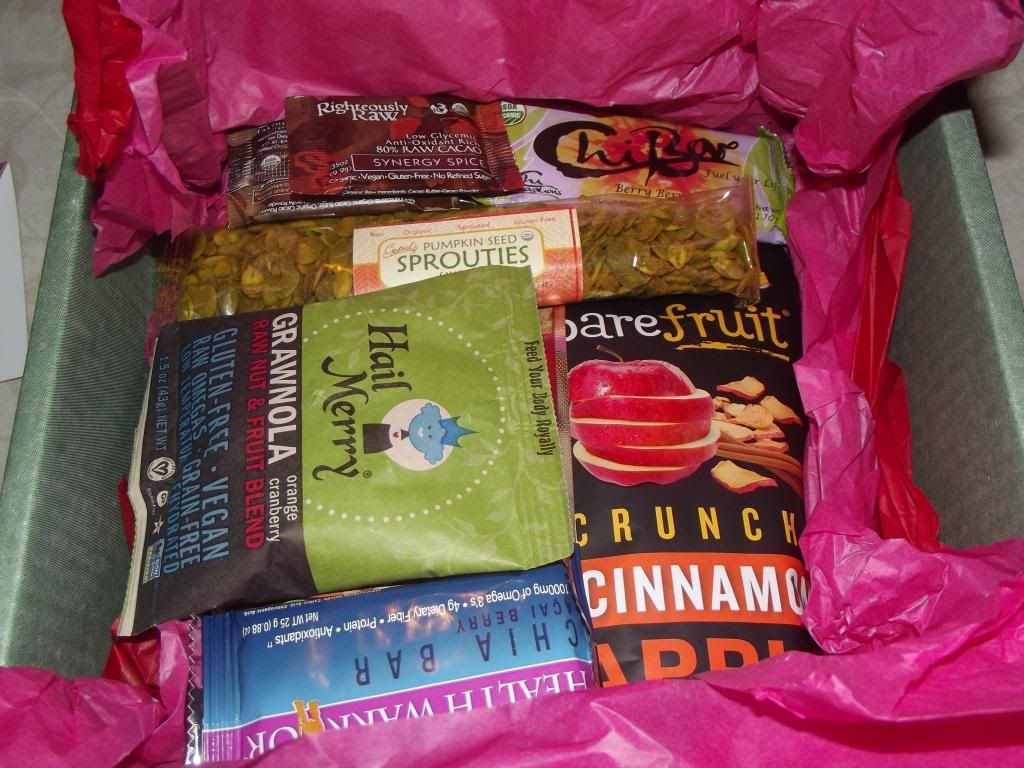 My Impression: Healthy Surprise as you know is a monthly subscription food service box. You can pick and choose which size box you want with different prices. I believe prices range from $33-$99 a month obviously the bigger box will have tons more food. This was just the $33 box. I received quite a load of goodies from Healthy Surprise. I wasn't able to eat the pumpkin seeds, but everything else was delicious and I split it with my husband. He really enjoyed the 'Hail Merry' Granola and Macaroons. Do I think this is something worth getting? So far, yes. I don't see how trying a month couldn't hurt. If you are into getting fit and that is your New Years Resolution then having a box come to your door every month gives you that boost and reminder of what you promised yourself.
For More About Healthy Surprise Visit:
___________________________________________
FTC: I received this box for free in return for my honest opinion and review.