Schwan's Food Service Review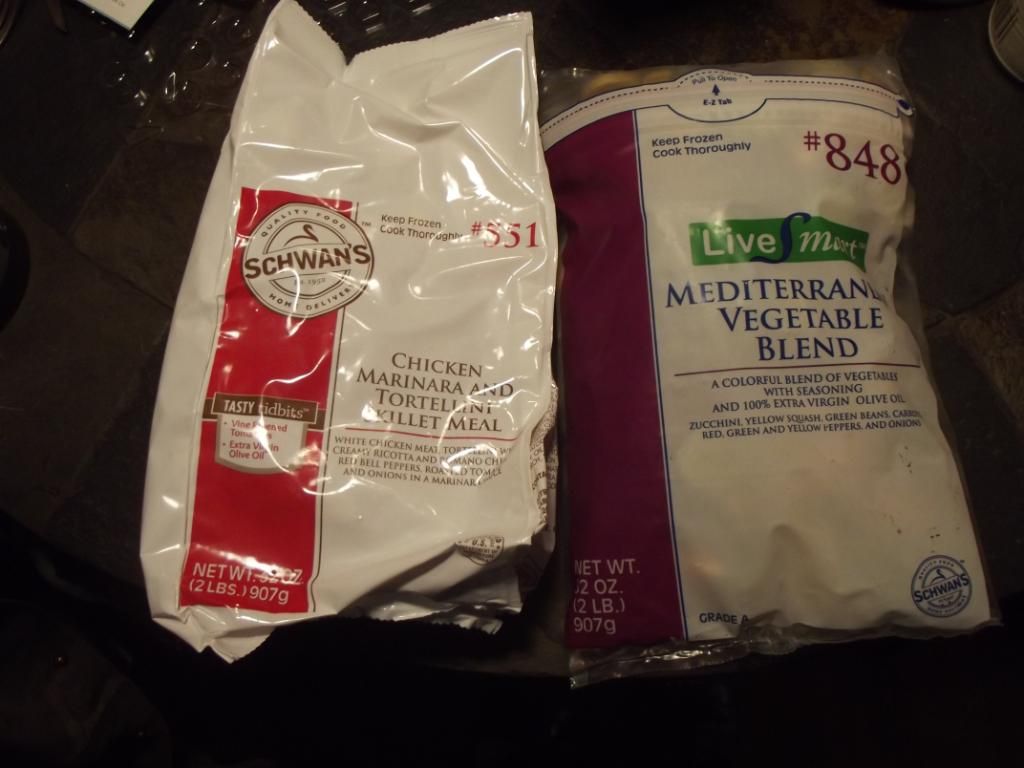 "Talk about tradition. For over 55 years our Route Sales Representatives have paid visits to households just like yours, delivering delicious, easy-to-prepare meals and friendly personalized service. Every two weeks we'll stop by with your choice of over 350 restaurant-quality products, all of which naturally come with a 100% quality guarantee. We are constantly searching for new ways to help busy families enjoy mealtime together, and you're assured of always seeing this commitment reflected in the products we create and the service we provide."-Schwan's
My Impression: I received two products to try out from Schwan's. In my area I've always seen the Schwan's truck going up and down the road. I've never really known much about Schwan's, but the pictures of the food they carried on the outside of the truck looked so good so when given the chance to try out some of their products I was excited! I got both the Chicken Marinara and Tortellini and the Mediterranean Vegetable Blend. At first I cooked the Chicken Marinara with Tortellini which was fantastic!
As you know most frozen foods can have a frostbit taste or off taste. That was not the case with Schwan's. Schwan's is essentially an online grocery store in which I'll be shopping at more frequently! The Mediterranean Vegetable Blend I used to make mixed vegetable soup which was so delicious. The potatoes had a spicy kick to them and tasted really fresh which is what I look for when getting frozen vegetables - I always want a fresh taste! If you are thinking about ordering from Schwan's I would definitely recommend!
For More Info On Schwan's Food Service Visit Their Social Medias:
_________________________________________________________
FTC: These products were sent to me as apart of my honest opinion and review.